PVX | High speed intermittent motion horizontal cartoner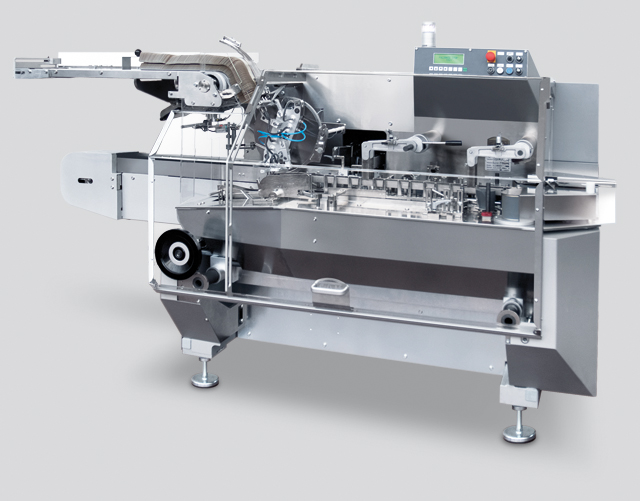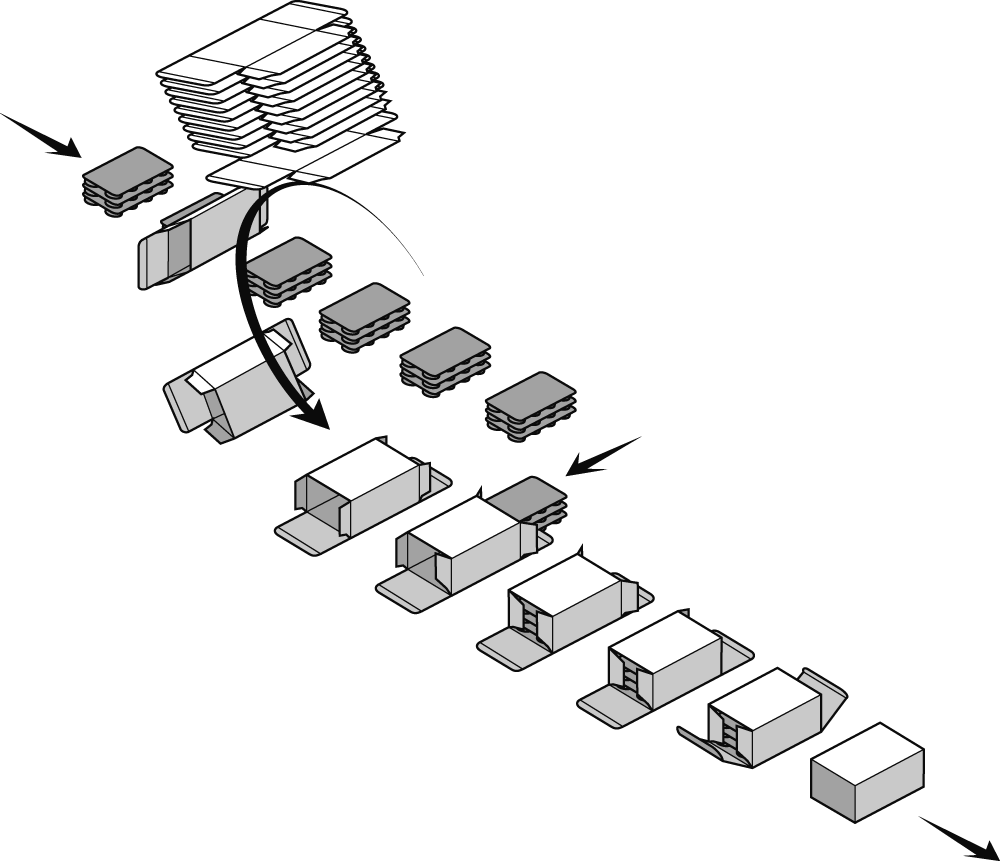 Conceived balcony style, this new horizontal, intermittent motion cartoner makes it possible to achieve speed rates ranging from 100 to 200 strokes/minute.
The newly born PVX cartoner is characterised by an extremely compact layout so that it can be easily integrated in any production site as small as it may be.
No detail has been overlooked to provide a state-of-the-art solution for packaging requirements:
• Ultra compact layout;
• Great autonomy of the carton magazine, easy to be accessed, loading from the top;
• Cantilever structure, with clear separation of the mechanical section from the product handling zone;
• One single guard allowing comfortable and fast access;
• Easy cleaning and maintenance operations.
Exclusive, continuous motion erection system
This operation is carried out by a two-station rotary turret, each station driven by closed profile cams, allowing product pick-up starting from the magazine at "0" speed. This system favours a total and progressive pre-breakage of the cartons.
Each erection station is composed of two suction-cup arms that, by pulling the two adjacent faces of the cartons, ensure a positive opening regardless of the grammage and quality of the cardboard used, and even in case of square cartons.
Product introduction system
Realized by means of two continuous motion pushers to obtain a smooth introduction phase guaranteeing absolute integrity of the final product. Continuous motion, new generation closure system
This closure system is composed of a rotary system simple and fast to remove when the format changes. A line operator can replace it. No adjustment is required. The quality repetitiveness of the final pack is guaranteed.