K0 | High speed continuos motion horizontal cartoner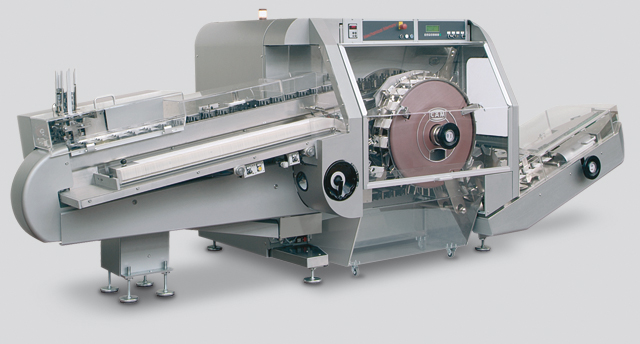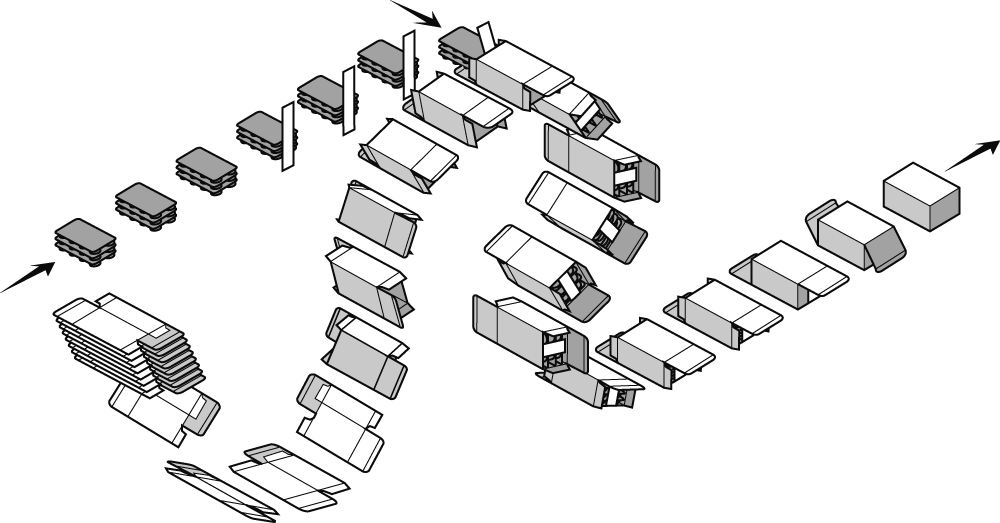 The cartoning machine model K0 is designed to guarantee a production speed up to 800 cartons per minute. The cantilever structure and the separation of the mechanical section from the packaging area, make the cleaning and inspection of the machine upon batch change-over easier.
The patented carton erection system incorporates a continuous motion 5 station turret allowing total and progressive carton pre-breaking to be carried-out in a span of time longer than the machine cycle.
Each carton erection station is composed of two suction-cup arms which, by pulling externally on the two adjacent faces on the carton, guarantee a positive opening of the cartons even of low grammage and square section.
The patented system for product transfer is motorised by two crown gears coaxial with the centre drum, on which the carton transfer system and the gripper unit are integrally assembled in order to ensure a perfect alignment of pusher-product (bucket)-carton.
During the introduction phase, the full control of the product introduction is guaranteed by the simultaneous approach of the bucket to the carton. A patented closure system makes it possible for the cartons to be closed tuck-in style at high rate of speed.
As all CAM machines, also the model K0 is equipped with the patented system for format change-over Mechanical Memory®, allowing even unskilled personnel to carry-out the format change-over operations safely and quickly.