HV | High speed continuos motion horizontal cartoner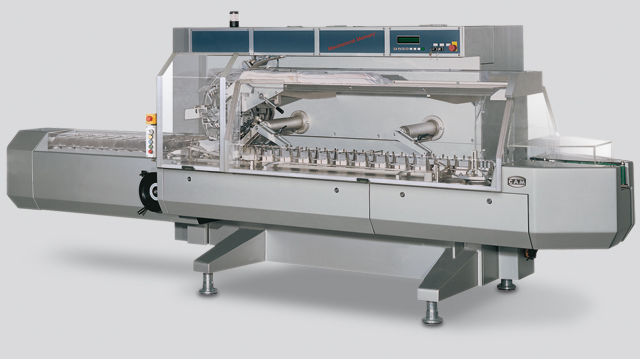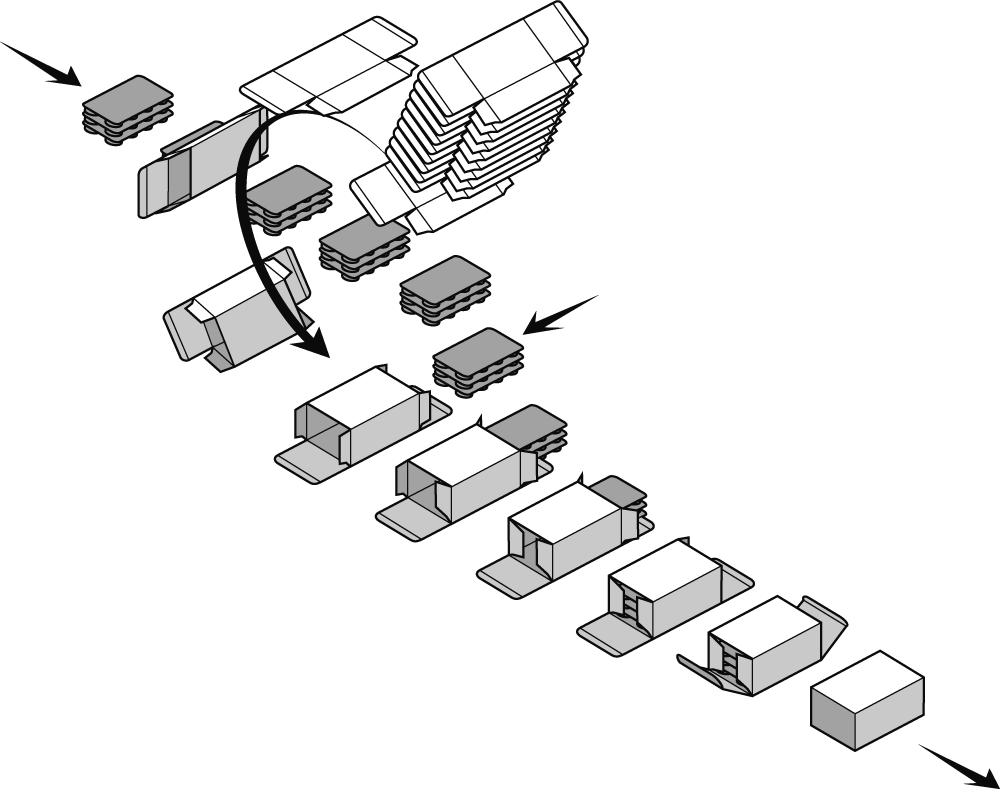 The operator side of the HV is perfectly linear and accessible, allowing carton magazine loading to be carried-out with convenience and with large carton storage capacity. This feature also gives the operator full vision and total control of all the functions carried-out on the machine. The cantilever structure, separating the mechanical transmission from the product/carton handling areas, guarantees total accessibility for machine inspection purposes and immediate elimination of product/packaging material residue, in compliance with GMP norms.
The exclusive carton erection system incorporating a continuous motion 5-station turret, each station separately driven by closed-profile cams for carton pick-off at zero speed, allows for total and progressive carton pre-breaking to be carried-out in a time period longer than the machine cycle. Each carton erection station is composed of two suction-cup arms which, by pulling externally on the two adjacent faces of the carton, guarantee positive opening, whatever board grammage is used and even in the case of handling square-section formats.
The product transport buckets, moving following a cam profile are inserted into the cartons, allowing perfect introduction even when handling products with irregular shape/dimensions.
The possibility to adopt pusher upper blades with differentiated stroke, enables perfect introduction of leaflets/booklets and other similar items into the carton, independently from the characteristics of the product to be handled.
The wide range of product feeders available covers all possible packaging requirements of the Pharmaceutical, Cosmetic and Food Industries.
CAM has recently developed and patented a new carton closure system, that grants the possibility of: carrying out format change without requiring the services of a specialized technician; eliminating fine tuning time related to the closure area; and absolute quality consistency of the final package.
As on all CAM machinery, the HV is also equipped with the Mechanical Memory® system, transforming complete size change-over into a series of rapid and pre-set operations, which can be carried-out by unskilled personnel in less than 10 minutes, eliminating the need for fine-tuning adjustments and allowing size change-over to coincide with actual production change-over.