ZP1 | Palletizer for shipping cases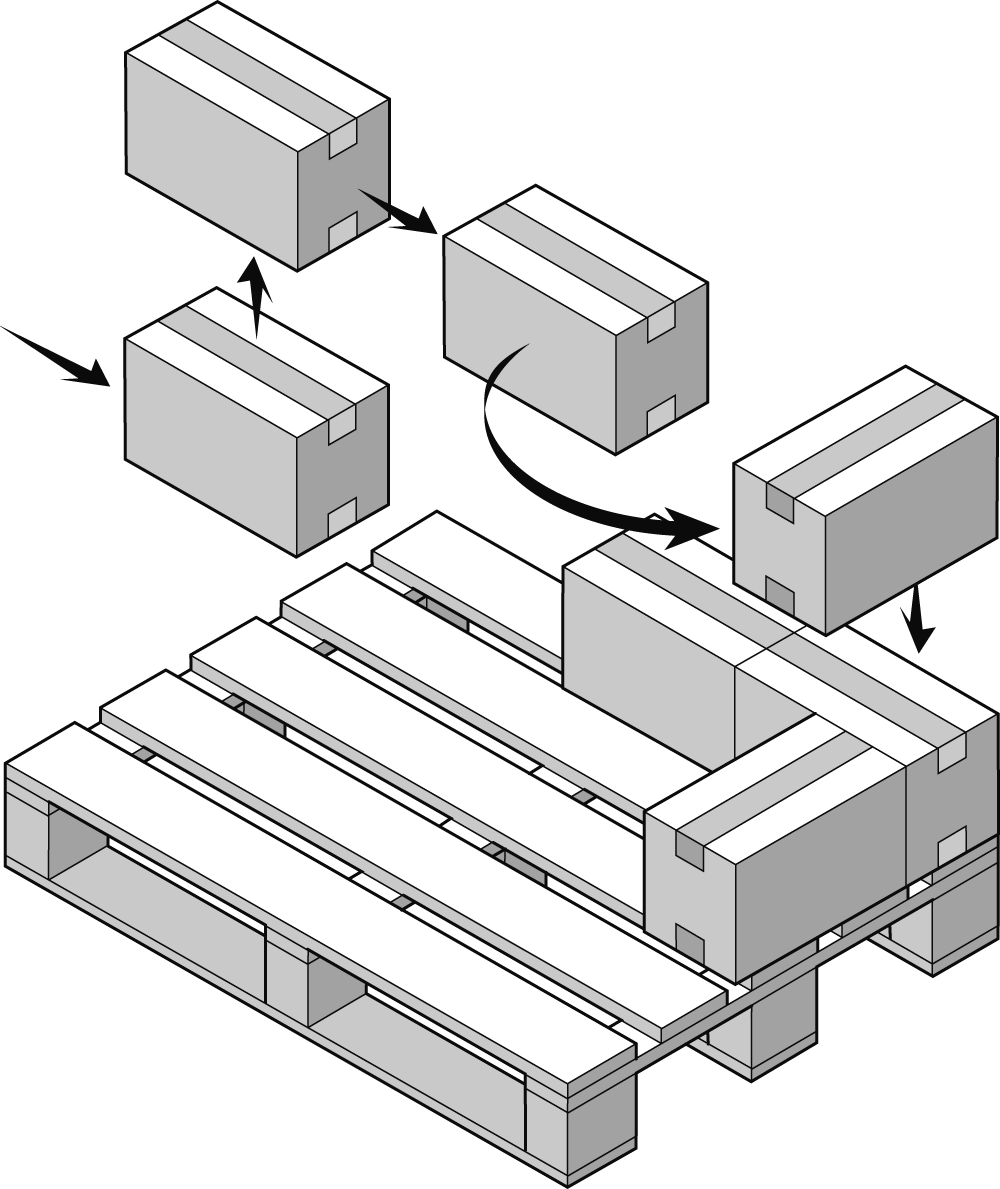 The ZP1 is a palletizer with a closet-type structure and specific toughness and strength characteristics.
The machine has an imbedded PC where all main functions may be viewed, thus allowing data management including records of machine errors and of production. Products are laid out and stacked according to algorithms calculated automatically by the PC according to dimensions of the product to handle.
The number of possible product stacking configurations is virtually unlimited. All new models are pre-programmed for remote software assistance.
Control of the three Cartesian planes plus rotation, and operation logic of the machine is guaranteed by CNC, where the PC serves as an HMI in calculation of new formats. An eventual break-down of the PC will not compromise machine operation with formats already set up. Average mechanical speed is 14 cycles/min, with peaks of up to 18 cycles and the capability to carry out multiple product pick-off.
The ZP1 is equipped with a roller-barrier upon exit, access doors on all 4 sides of the machine, internal illumination to facilitate cleaning operations, and quick format change (maximum time: 3-5 minutes).
The machine may be equipped with an automatic empty pallet feeder (versions with 3-pallet magazine up to 10+10 pallet magazines), pallet rotation upon exit, automatic layer pad feeder, non-skid coating, and various optional product compliance and checking possibilities, including: weight checking; barcode verification; label presence verification; label printer; inkjet printer. The machine will automatically reject non-compliant products.