nRT/nRP | Overwrapper with beld (nRT) or plate (nRP) sealing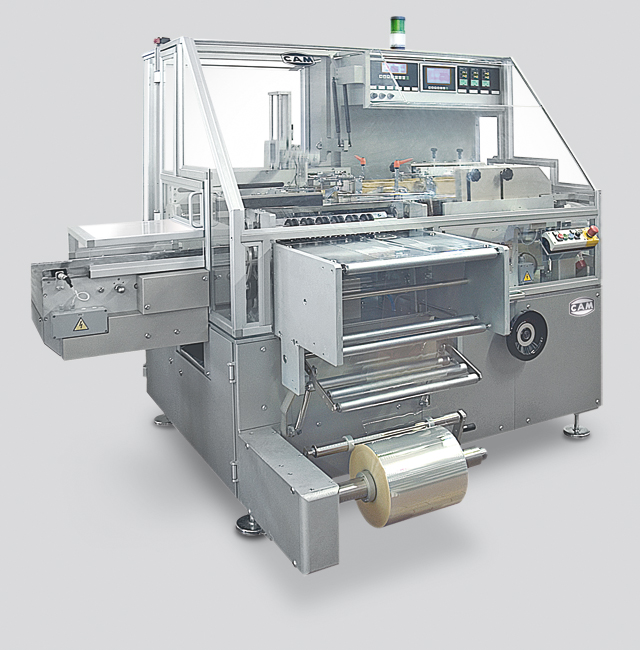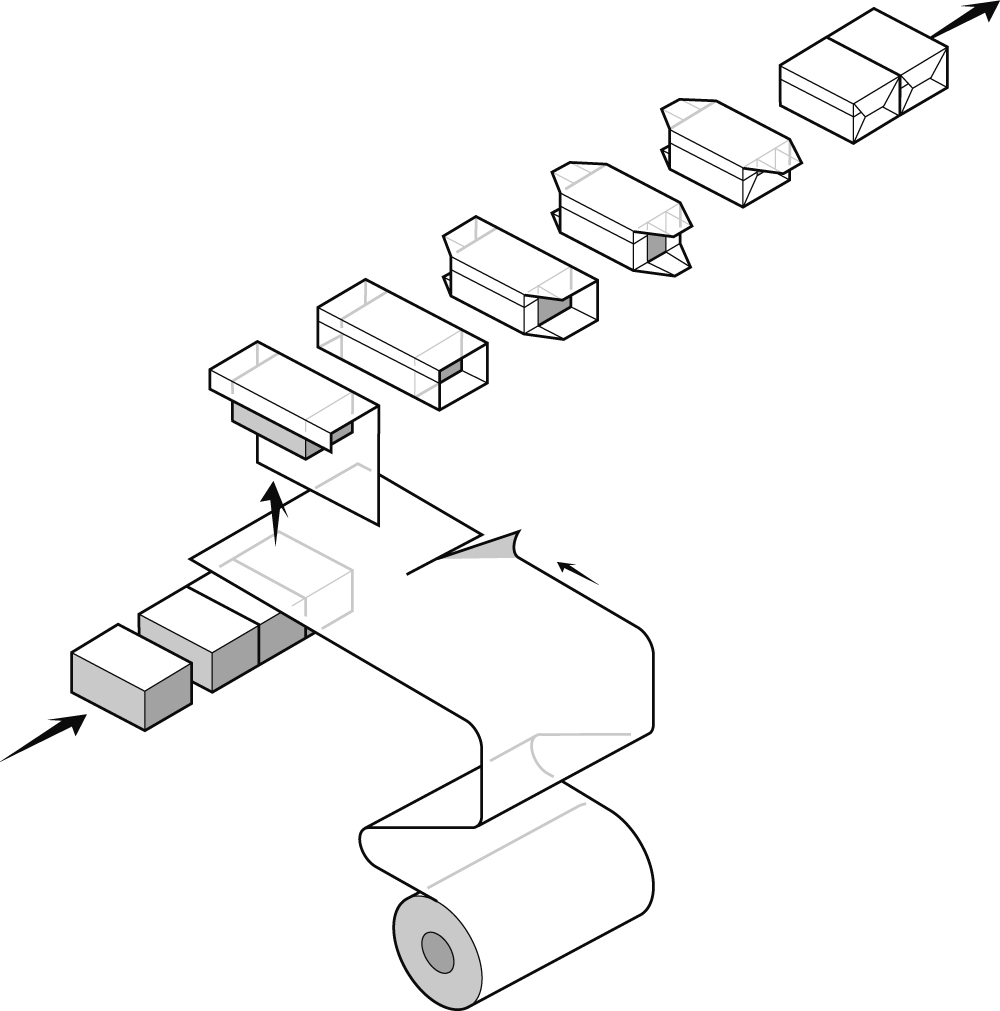 The CAM nRT/nRP Automatic Overwrapper is extremely flexible and is widely used in the cosmetic, food and confectionery industries. Capable of handling thin films, the nRT/nRP offers high efficiencies and is extremely simple for operators to change size/format.
Products are fed into the machine on an infeed conveyor with a "minimum head" scanner. The patented CAM film feed system together with the counter elevator during the product elevating phase and raked film cutting knife, ensure consistent good quality tight wraps. Available in two versions the nRT machine is equipped with constantly driven heated sealing belts and the nRP has indexing sealing plates for spot sealing of the end fold seals.
The nRT/nRP is equipped with digital adjustment of the film cut-off length and registration of the position of the wrapping material (option) whilst the machine is running.
Simple lightweight change parts, including quick-release side folders, mean that size changeovers can be made by operators in a matter of minutes. Options include: CFR quick size change facility for Servo size changing of the main machine functions; print registration; tear tape application and coding for over printing information on the wrapper.
Version of the nRT/nRP machine has been tailored to the specific requirements of certain industries/products including: vacuum packed coffee, CD's, music and videocassettes and banding of confectionery products.