DA | Intermittent motion powder dosing and capping monobloc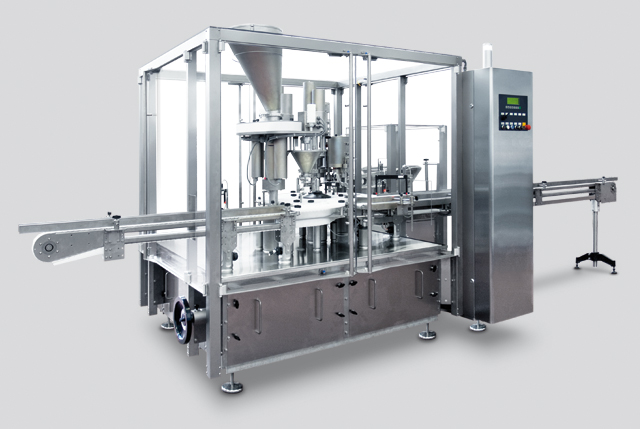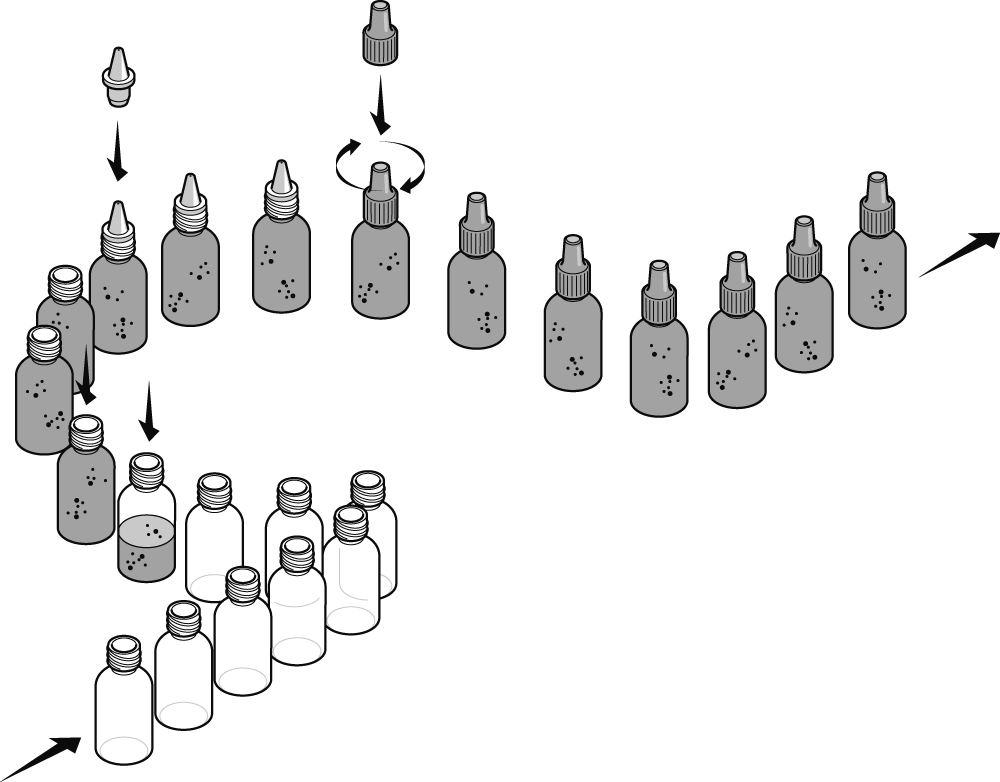 The alternate motion powder dosing machine, DA model, has been designed and manufactured to meet the high quality standards required by the pharmaceutical industry and the relevant regulations.
All parts in contact with the product are manufactured in FDA-approved material and are supplied together with the relevant certificates. They have been designed in such a way to make them easy to remove, easy to inspect and quickly cleanable.
The DA model features a flexible configuration; it can be equipped with a single or double dosing head and with closing heads able to handle every type of caps used in the pharmaceutical packages (child-proof, pilfer proof, dosing cup…).
The machine has been designed in compliance with GMP standards and particular attention has been paid to ergonomics in order to maintain visual control of all stages of the process and to ensure easy access to all parts of the unit.
The dosage is performed by means of a volumetric screw feeder made of AISI 316L, with a servomotor ensuring perfect control and possibility to set speed and time, via operator panel, according to the product type and the requested speed, thus ensuring high accuracy of dosage.
The dosage parameters can be set, saved and stored via the operator panel to be made immediately available in the event of a production change; this ensures the standardization of the process resulting in the achievement of high levels of efficiency and quality.
In addition the machine can be equipped with a net weight control system which measures the weight of the empty bottle on infeed and the weight of the filled bottle on outfeed.