LA | Intermittent motion filling and capping monobloc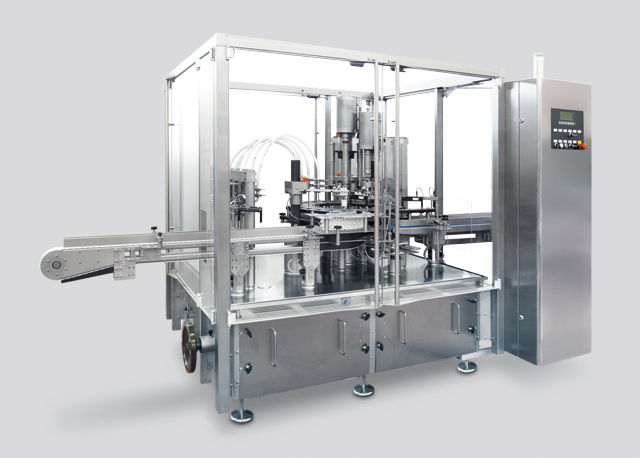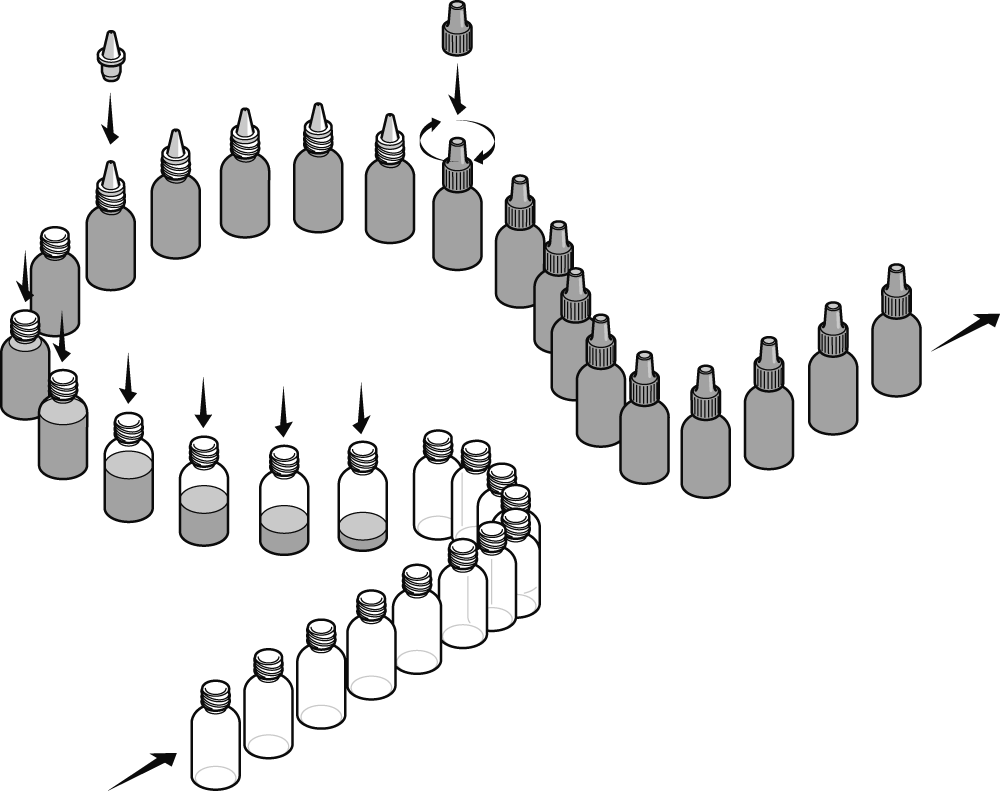 The LA monobloc is the result of a modern design statement to satisfy the needs of a market requiring high performance, ease of format change-over and conformity with GMP norms.
The guarantee of easy cleaning and inspection is made possible by the excellent accessibility between the transfer area of the bottles and the machine bedplate. The conveyor frame has been designed in conformity with the sterile environment regulation.
The innovative design of the transfer starwheel allows for a correct application of laminar flow into the work area and rapid format change-over which can be easily repeated. The volumetric filling system (using a maximum of 8 dosing pump) is kept extremely accurate by the action of three micrometric adjustment eccentrics. The mechanical motion, enabled by close-profile cams, makes the machine robust, extremely reliable and easy to maintain.
The LA is designed to satisfy the different types of filling and capping criteria requested by the pharmaceutical and cosmetic sector. The placement of the cap can by carried out by means of positive movement or pick-off positioning.
For screw-on caps, pre-screwing and successive final closure is done using a separate closing head.
The optional items include electronic control of the screwing torque.
The monobloc can be installed with up to three different capping units, suitable to guarantee the application of all the different types of caps used within the industry.
The reduced dimension of this machine, its versatily and innovative design make it easily integrated in complete packaging lines.