L60 | Continuous motion liquid filling and capping monobloc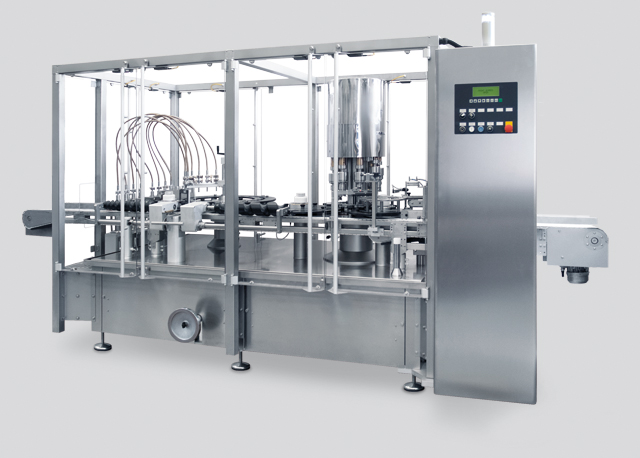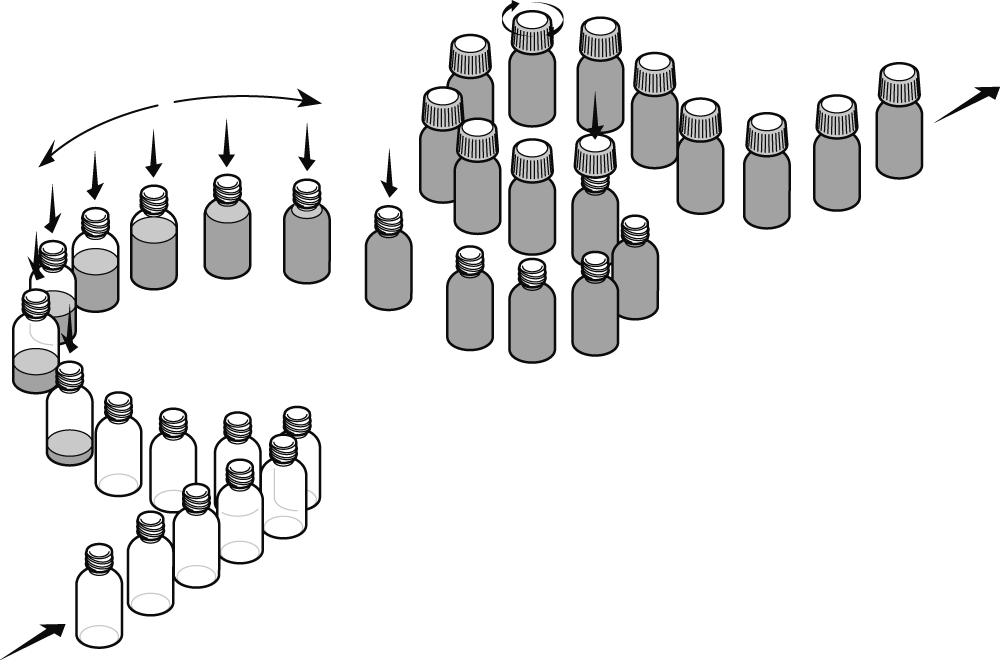 CAM, constantly in search of new solutions to meet the demands of customers, has designed the L60 machine, bottle filling and capping monobloc for speeds up to 200 per minute.
This machine combines the simplicity of the volumetric filling with follow-on movement with the reliability of the rotative continuous movement in closing area. Its two construction versions, with eight dosing units, complete the extreme versatility of this machine, covering very high speed ranges, unreliable for intermittent motion machines, or too low speed ranges for continuous motion machines (which finally result too expensive for the required production needs).
The filling starwheel, made free from dosing units, makes this machine particularly suitable for sterilised environments.