L112/L212 | High speed continuous motion liquid filling and capping monobloc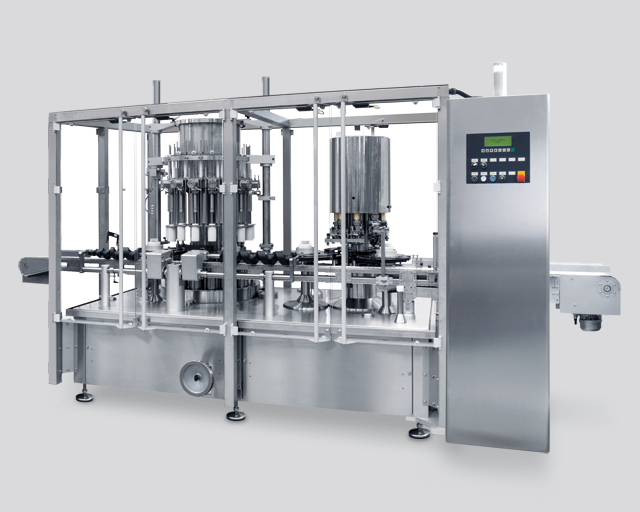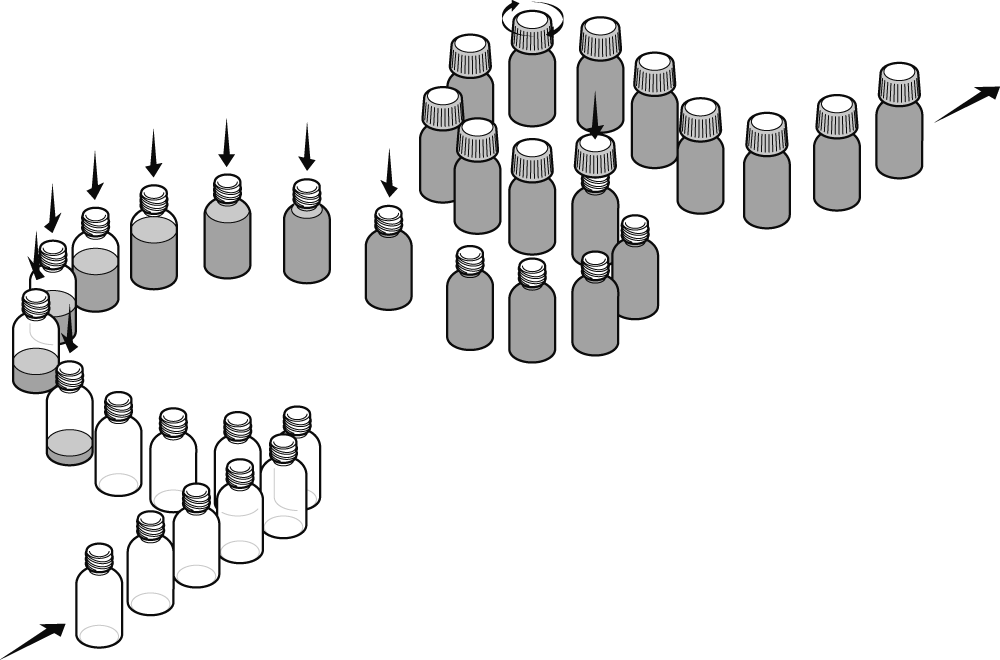 Continuous motion rotary machine for bottle filling and capping. With this machine, CAM covers all production requirements for speeds up to 400 pieces per minute. The three versions available with 12, 16, and 24 dosing units, guarantee extreme versatility of the rotary machine. All different types of caps (pressure, screw-on, pilfer proof, pumps, etc.) can be handled, with the possibility to include one or two capping stations, completed by 8 heads for each of these.
Its continuous motion, design characteristics, the materials used and the accuracy of finishing, guarantee optimal and safe performance with low level wear on mechanical parts, requiring minimal maintenance.
The "CIP" system is included for simple washing of the dosing heads, whilst the machine is in motion.