MD | Depacking machine for empty bottles wrapped in shrink-plastic material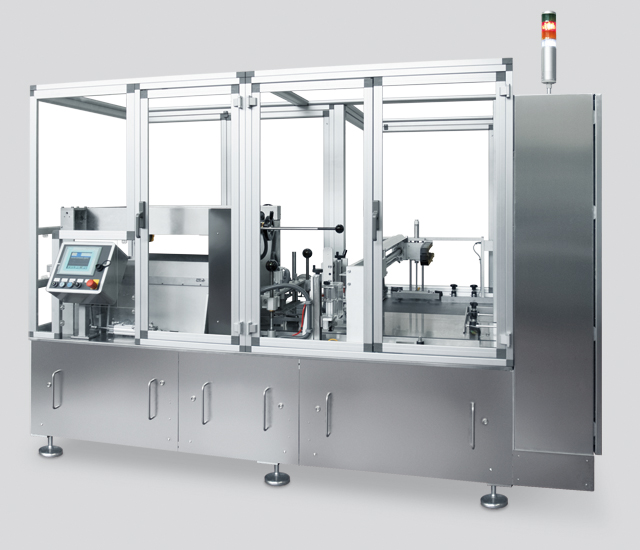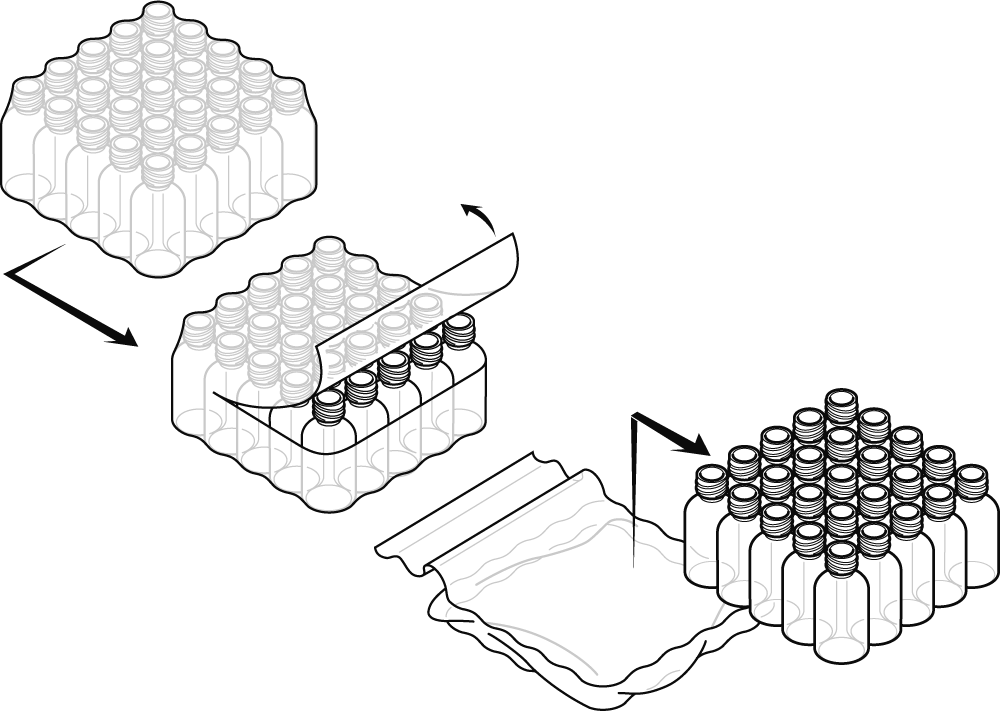 MD is a de-packing machine with an extremely compact structure, protected by stainless-steel panels. It carries out simple and user-safe movements, controlled by an embedded PLC system.
Shrink-plastic material cutting is carried out by three, spring-loaded (and optionally heated) blades; these cut the pack on three sides. Successively, the upper section of cut film is lifted and held by grippers, while the pack is translated forward onto a platform. The pack is lifted, with profiled side plates preventing the bottles to fall. The bottom section of cut film is gripped and slipped away from the bottles, while these are pushed towards the outfeed area. The cut film is brought downwards by the platform, picked off by grippers, carried between a pair of rotating gears, and rejected from the machine.
The machine is equipped CAM's exclusive Mechanical Memory® system, for extremely simple format change-over operations.