SMV | Vertical case-packer for shipping cases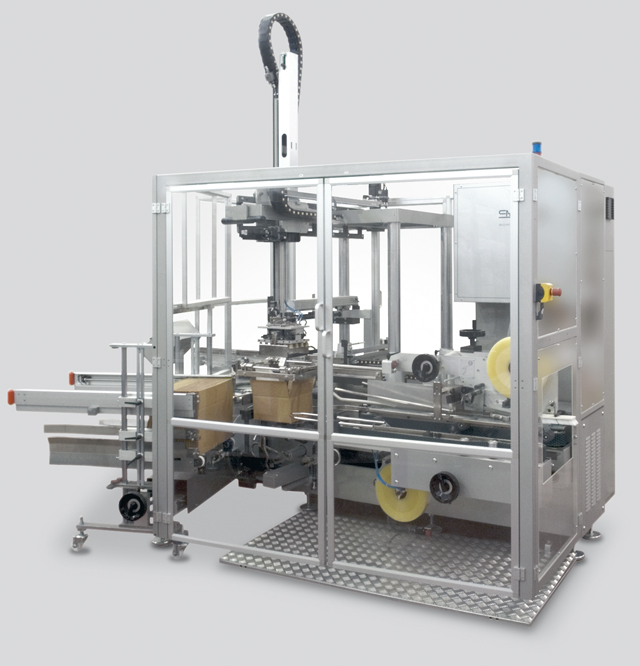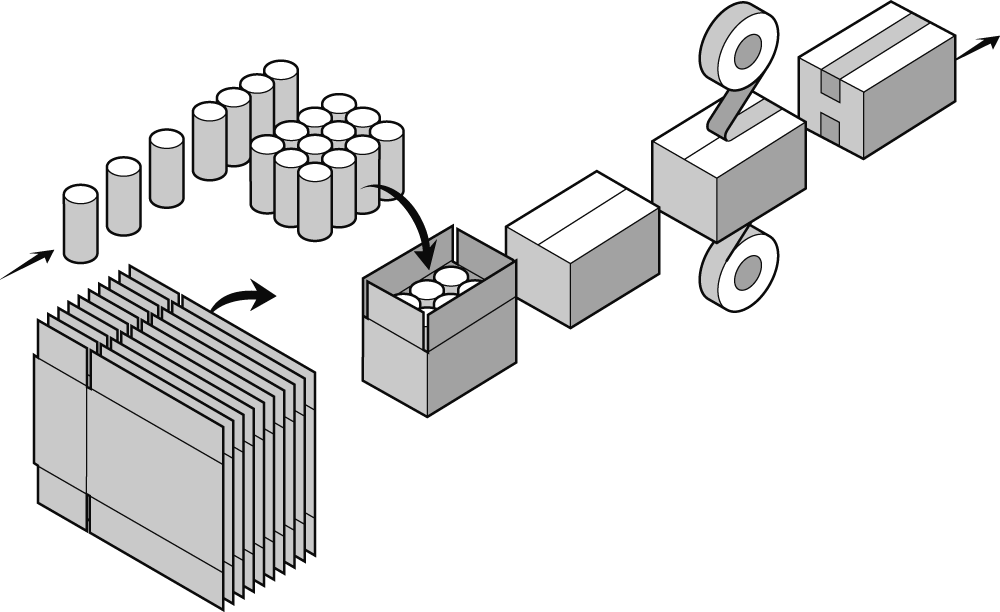 To satisfy the demands for vertical casepacking of products which are difficult to handle, for example: bottles, plastics, pots, envelopes and sachets,CAM has introduced the " SMV " top load casepacker. The machine has been developed to accommodate complicated applications, for ease of access, and to allow for further additions to theCAM standards of strength and reliability.
The separation between mechanical parts and conveyoring of components for the product / cartons, guarantees a total control and easy cleaning with full conformity to the GMP norms. The collation and the volume of cartons have been made in a positive manner and operated through the mechanical movement of two arms with suction grippers. The manufactured products are accumulated and if necessary put in layers, based on an electronical memory program. The configuration of the single layer of these possible additional formats has been entered in the software panel and so memorized. The system of picking the product and inserting it into the carton has been designed with the aid of "brushless" motors which allow for higher speed of packaging and guarantee higher stability of the products.
The closing of the cartons can be done by glue tape, damp kraft paper or with the application of hot melt or cold glue. The " SMV " casepacker can be equipped with secondary equipment and options of: magazine for longer cartons, device to label with overlapping tape on all the surface, marking of cartons, label applicator, printing of labels etc.
As all CAM machines the " SMV " is equipped with the Mechanical Memory® system which reduces the changeover time using a series of rapid and pre-determined data, carried out by an experienced operator in less than 15 minutes, thus eliminating the need for fine tuning, and allowing for possible further changes required for different production plans in the future.